Summer, in all its glory, is finally here. It's the season New Englanders look forward to all winter long. The sunshine. The warmth. The chance to reconnect with nature after a long, cold few months stuck indoors.
Just because Worcester isn't on the coastline doesn't mean there aren't some great ways to embrace the season right here in the city. For an urban area, we have a great amount of green space. There's plenty of wholesome outdoor goodness to be found in the 508; you just have to know where to look. Here are our top picks for spending a summer day in the Woo.
Embrace patio life. The little oases of urban dining provide a much-needed respite from the indoor confines of daily life. Take your dining al fresco and spend time with friends under the warm sun. Many restaurants along Shrewsbury Street offer patio seating, but our favorites are the Flying Rhino Cafe & Watering Hole and VIA Italian Table.
Channel your inner amphibian. You don't have to trek all the way to the coast to stay cool. Head to the nearest lake for some rest and relaxation by the water. Swim, sunbathe, and paddle at these freshwater spots. We recommend checking out Quinsigamond State Park and Indian Lake Beach.
Learn a new hobby. Regatta Point Community Sailing on Lake Quinsigamond offers sailing, rowing, crew, kayaking, SUP, paddle boating, and more. They offer adult sailing classes during the summer, so you can meet new people and network while learning how to sail.
Park it at the park. Pack a good book, a picnic, and head out to one of the city's parks to enjoy the warm weather. Historic Elm Park is just down the road from campus and was one of the first public parks established in the United States. A free summer concert series is hosted in the park every Thursday night and provides a community-focused evening of fun, food, and local music. University Park, adjacent to campus, offers Saturday fitness classes in the summer. They also host toy boat races across the pond!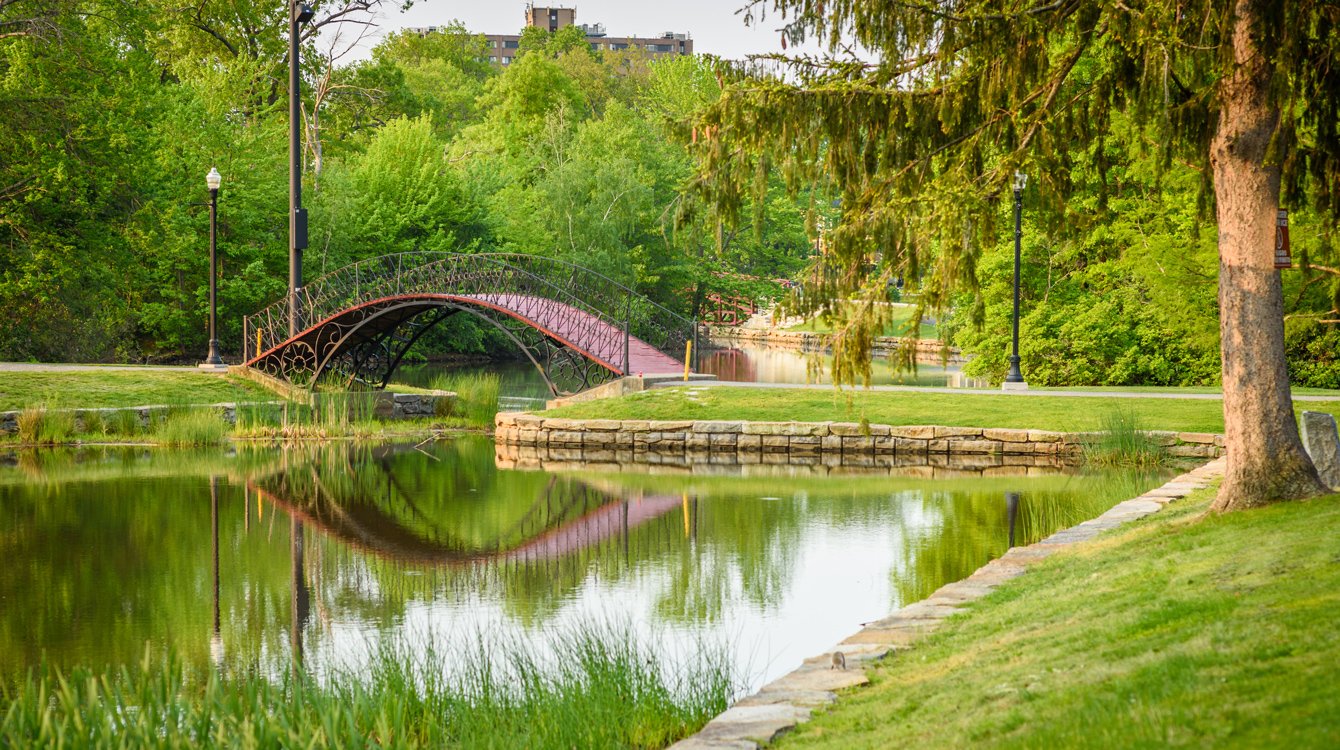 Go on a walking tour. Thanks to PowWow! Worcester, the city boasts the largest collection of murals in New England! Since 2016, Worcester has been home to an annual ten-day international mural festival, drawing artists from across the globe. The city has become a canvas, with more color added every year. Why not get out and explore the street art by foot?
Pedal forward. Grab your helmet and get biking! There are plenty of bike trails in the area, so you can easily reconnect with nature while getting some exercise. The Blackstone River Greenway includes a tranquil stretch of a 3.5 mile segment connecting South Worcester to Milbury. Make sure to also check out Mass Central Rail Trail. This re-purposed railway stretches about 47 miles and provides a well-maintained path for bicyclists, walkers, and runners.
Snack on a classic All-American treat. There's something about the hot dog that just screams summer. George's Coney Island takes you back to a simpler time. The Southbridge Street restaurant just celebrated their 100th anniversary last year. It's nothing fancy, but the iconic hot dog establishment is a Worcester landmark and not to be missed. Channel your inner child and order their signature "The Works" (a grilled Kayem hot dog with yellow mustard, their own 'famous' chili sauce, and chopped onion).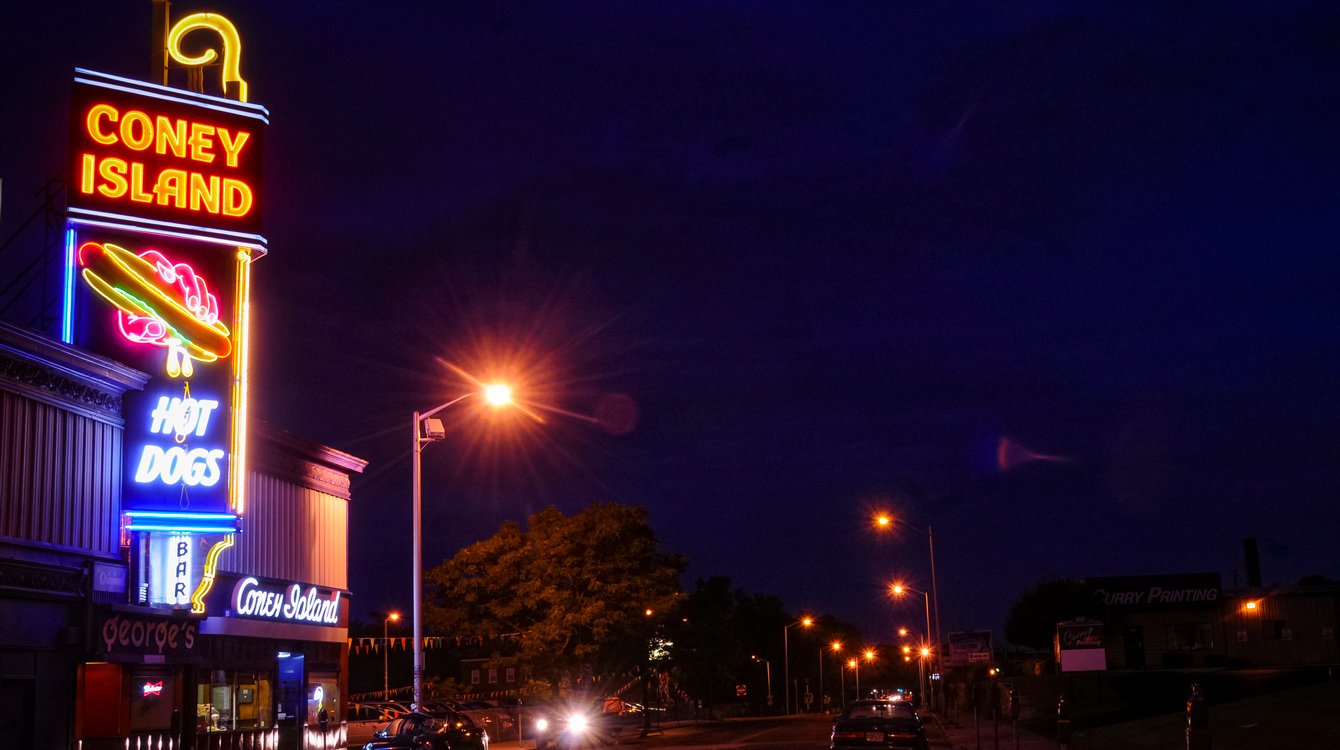 Throw it back to the golden age of cinema. Turn back time and spend a night under the stars catching a summer blockbuster at the local drive-in theater. These bastions of nostalgia are a rare and dying breed, with only about 300 left in the country. Luckily, there are still six drive-in theaters operating within a 50-mile radius of Worcester. The Leicester Drive-In is the closest to town, offering a double feature and delicious (dare we say, essential) clam cakes.
Stock up for a summer picnic. Every Saturday morning, the Canal District Farmers' Market turns Crompton Place on Green Street into a true community gathering spot. Plan a summer menu with ingredients from the best local food vendors and farmers in the area!
Scream for ice cream. Worcester is home to some of the best ice cream around. Malduka's Ice Cream on Lake Avenue is the perfect spot to enjoy a waffle cone by the water. Perched on Lake Quinsigamond's shore, you can walk, drive, swim, or boat there! Meola's Wayside Ice Cream in nearby West Boylston has served as a family-run dairy business since 1912. With a wide array of 65 flavors, including Toll House Cookie and Maple Walnut Pistachio, it's not hard to how they've thrived for generations. For a more exotic experience just a short walk from campus, check out Tastetea Rolls. This ice cream shop serves Thai-inspired ice cream rolls!